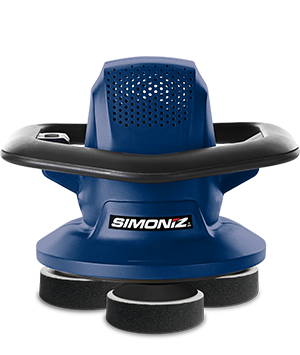 Model Number: 039-6506-2
The SIMONIZ tri-pad polisher has three rotating discs to cover a greater surface area in a single pass than a conventional 10" (25.4 cm) random orbit polisher. Made from ABS housing, it is impact and heat resistant.
It is ideal for polishing and waxing cars, trucks, RVs, boats and SUVs.
TECHNICAL SPECIFICATIONS
Motor: 120 V, 60 Hz
Rated Speed: 3,200 RPM
Pad Diameter: 4″ (10.2 cm) each
VEHICLE

BOAT
FEATURES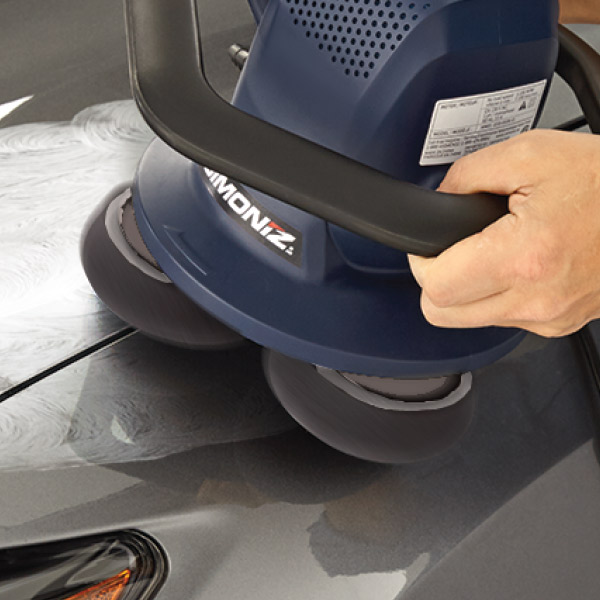 PROFESSIONAL RESULTS
With one-speed, 3,200 RPM, the oribital polisher reduces swirls and paint damage. The polishing area allows you to finish the job quickly. Advance multiple action motion reduces swirl and paint damage. With the circular handle, it gives you a greater control and ease of use when polishing or waxing.
TRI-PAD DESIGN
The tri-pad design automatically adjusts to the metal surface.
Easily attach and remove the polishing pads and waxing pads with the hoop and loop fasteners