Simoniz 1650 PSI Electric Pressure Washer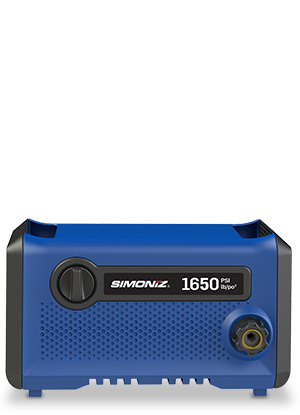 Model Number: 39-8069-0
LIGHT DUTY
The SIMONIZ 1650 PSI Pressure Washer is compact, yet powerful enough to handle most household cleaning tasks. It features a storage bracket that provides better organization. Powerful 5-piston pump delivers higher water flow. This unit is equipped with a 3-in-1 wand that enables you to select different spray patterns with a twist of the wrist. Our patented foam blaster provides high-pressure soap application.
TECHNICAL SPECIFICATIONS
1650 PSI peak pressure / 1.8 GPM
2970 CU
Universal motor
Aluminum, in-direct drive 5-piston pump
19 lb 10 oz (8.9 kg)
PATIO FURNITURE

VEHICLE

LAWN EQUIPMENT

SIDING

STAIRS

FENCING

DECK OR PATIO
FEATURES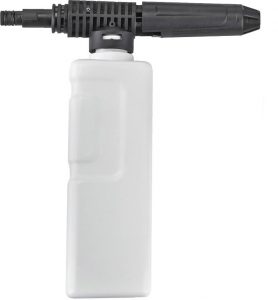 FOAM BLASTER
The patented foam blaster uses a combination of high pressure water, air injection technology and high pressure detergent to deliver professional, drive-through carwash-like foam. Simply fill the bottle with detergent, attach it to the gun, and coat the vehicle with thick dirt grabbing foam. The high volume cleansing foam helps to remove dirt, debris, and road grime while reducing the chances of marring or scratching your vehicle. The foam blaster is also great for boats, RV's, windows, and many other jobs around the home.
LEARN MORE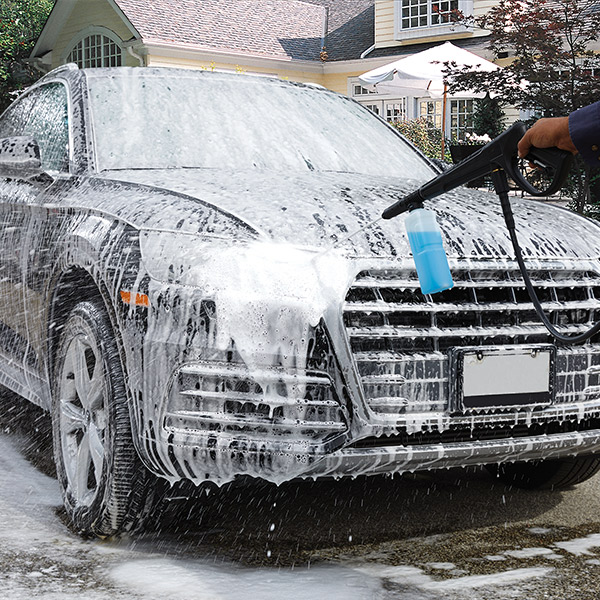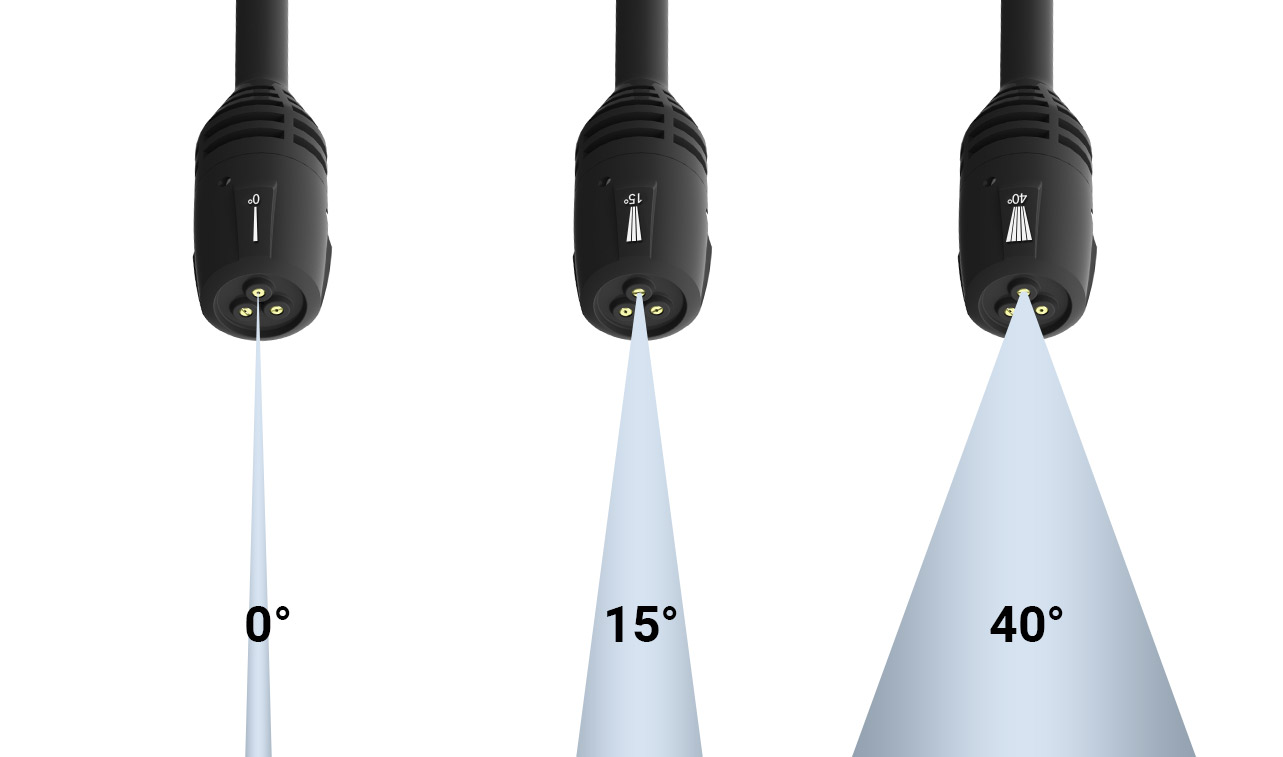 3-IN-1 WAND
The 3-in-1 Wand lets you change your pressure washer spray pattern without the hassle of switching nozzles. Simply rotate the nozzle between 0°, 15°, and 40° to attain the best spray pattern for your cleaning job.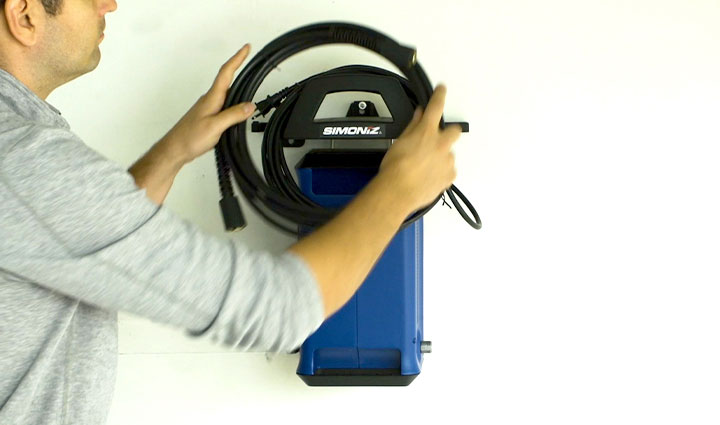 WALL MOUNT STORAGE BRACKET
The Wall-Mount Storage Bracket design made storage easy and convenient.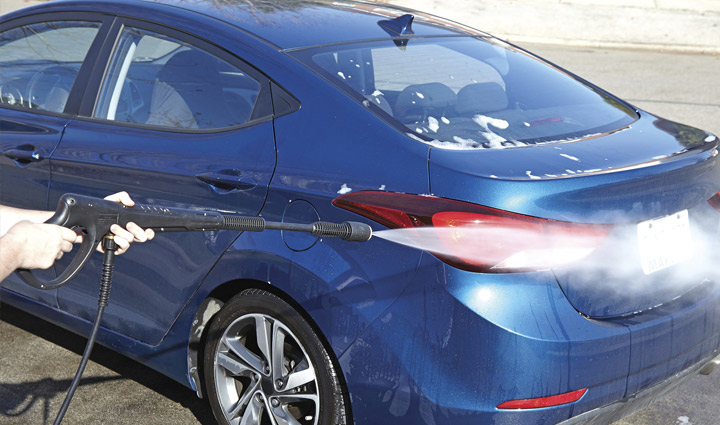 PLUG AND USE
No assembly is required. Just connect the water hose and plug the power cord to an electrical outlet and your SIMONIZ pressure washer is ready to go.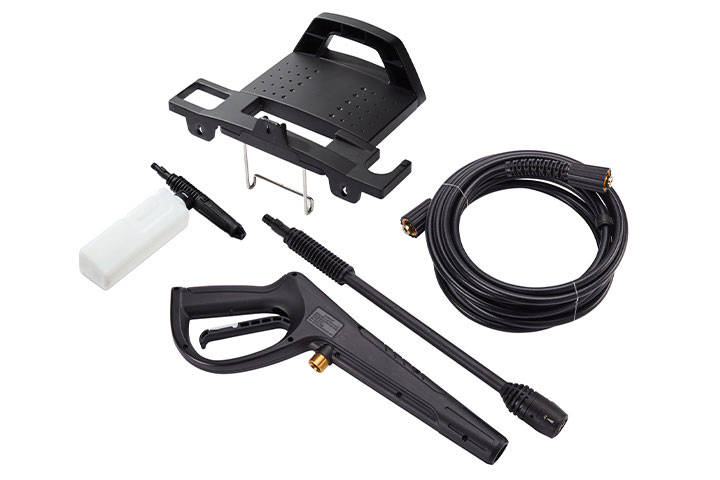 COMES COMPLETE WITH
Pressure washer gun with safety lock
3-in-1 plastic wand with project dial (0°, 15°, and 40° nozzles)
20' (6m) high-pressure hose
23' (7m) power cord
High-pressure Foam Blaster
Garden hose coupling connector
Wall mount storage bracket
SIMONIZ PRESSURE WASHER ACCESSORIES
Add accessories to make your cleaning task even easier!
BROWSE ACCESSORIES