SIMONIZ PLATINUM 1800 PSI ELECTRIC PRESSURE WASHER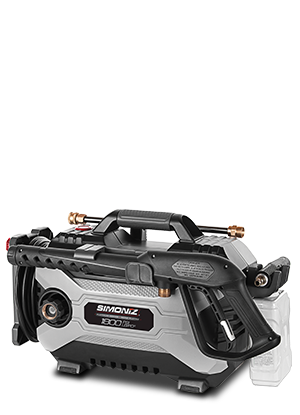 Model Number: 39-8060-8
MEDIUM DUTY
The SIMONIZ PLATINUM electric pressure washer is engineered to handle all your outdoor cleaning jobs. With the powerful motor, it delivers 1,800-PSI at 2.0 GPM for quick cleaning of driveways, decks, windows and other areas around the house. The patented foam blaster offers high-pressure soap application and hassle-free clean-up.
TECHNICAL SPECIFICATIONS
1800 PSI peak pressure / 2.0 GPM
3600 CU
Universal motor
Aluminum, in-direct drive, 5-piston pump (patent pending)
22 lbs. (10 kg)
PATIO FURNITURE

VEHICLE

LAWN EQUIPMENT

SIDING

STAIRS

FENCING

DECK OR PATIO

SECOND STOREY

FARM EQUIPMENT
FEATURES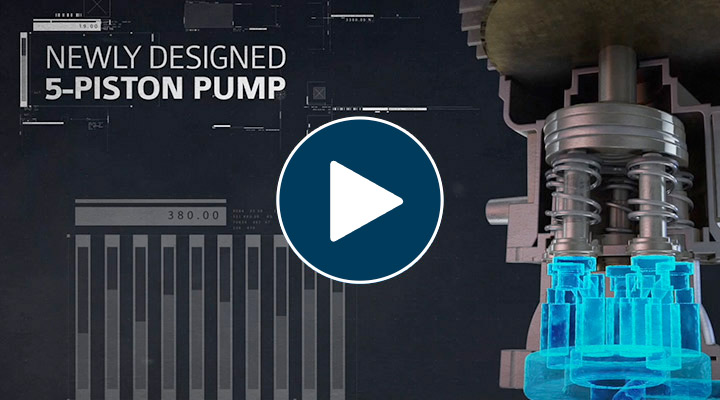 THE MOST EFFICIENT PUMP EVER BUILT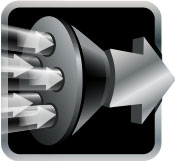 High performance, 5-piston pump technology maximizes water pressure and flow. The SIMONIZ PLATINUM 1800 PSI is built with an all aluminum 5-piston axial cam pump.
The 5-piston pump helps increase flow for faster cleaning.
WATCH VIDEO
ERGONOMIC METAL SPRAY GUN
The ergonomic spray gun features metal construction, a comfortable pressure control trigger, and easily connects to the high pressure hose. The stainless-steel and brass components are wear-resistant and corrosion-free.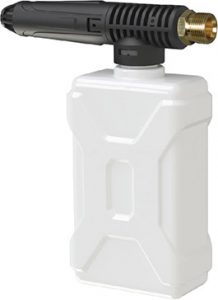 FOAM BLASTER
The patented foam blaster uses a combination of high pressure water, air injection technology and high pressure detergent to deliver professional, drive-through carwash-like foam. Simply fill the bottle with detergent, attach it to the gun, and coat the vehicle with thick dirt grabbing foam. The high volume cleansing foam helps to remove dirt, debris, and road grime while reducing the chances of marring or scratching your vehicle. The foam blaster is also great for boats, RV's, windows, and many other jobs around the home.
LEARN MORE