Simoniz 1600 Psi Electric Pressure Washer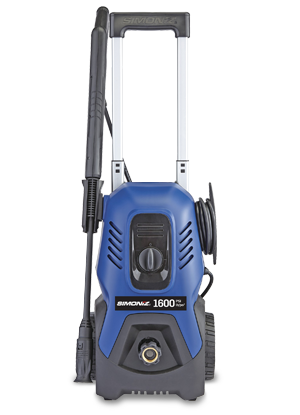 Model Number: 39-8050-2
LIGHT DUTY
The SIMONIZ 1600 PSI Pressure Washer was designed with space saving in mind. The compact design includes a retractable aluminum handle, onboard accessory storage, and detergent bottle. The SIMONIZ 1600 PSI is ideal for cleaning vehicles, stairs, lawn equipment and much more.
TECHNICAL SPECIFICATIONS
1600 PSI peak pressure / 1.25 GPM
2080 CU
Universal motor
Aluminium, in-direct drive pump
18 lb 12 oz (8.5 kg)
PATIO FURNITURE

VEHICLE

LAWN EQUIPMENT

STAIRS
FEATURES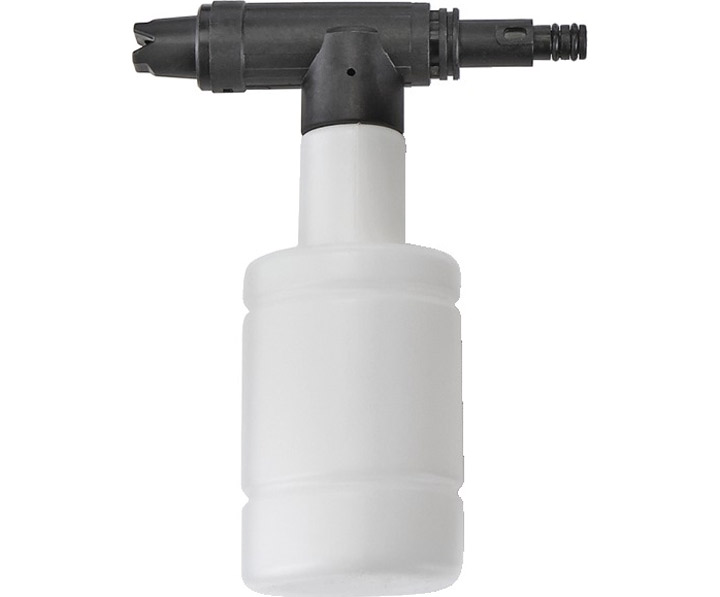 DETERGENT BOTTLE
Comes with a detergent bottle that easily attaches to the pressure washer spray gun. Pre-soaking with detergent loosens dirt and allows the pressure washer to penetrate and remove dirt more effectively.
LEARN MORE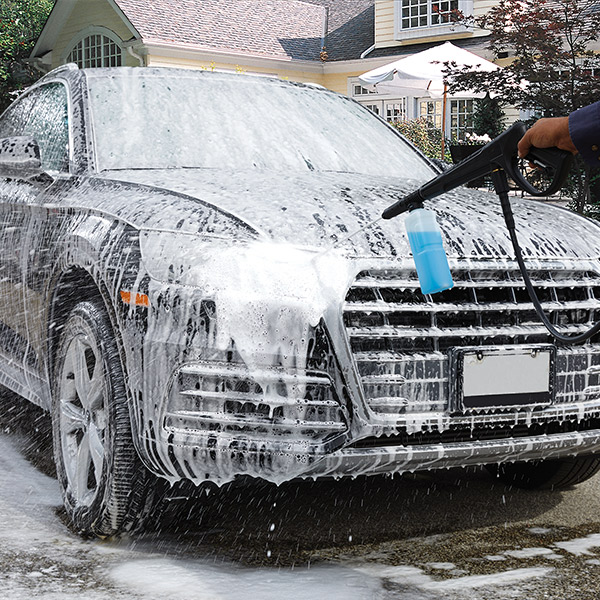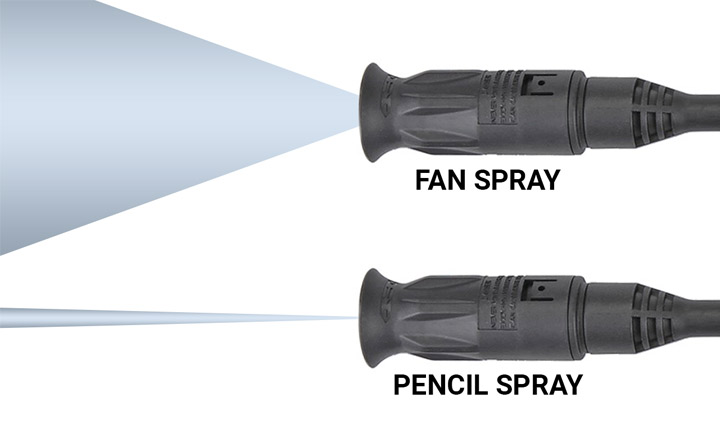 ADJUSTABLE WAND
The adjustable wand allows you to change the spray pattern between pencil spray and fan spray mode.
Pencil Spray — To clean tough stains and baked on grime.
Fan Spray — To clean large areas and for more delicate cleaning and detailing.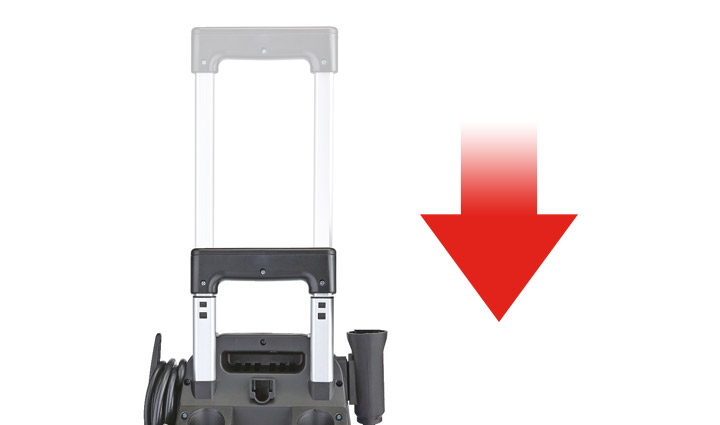 RETRACTABLE HANDLE
The retractable aluminum handle makes transportation easy and minimizes the space required for storage. Just simply pull on the handle to retract it, push down to put it back.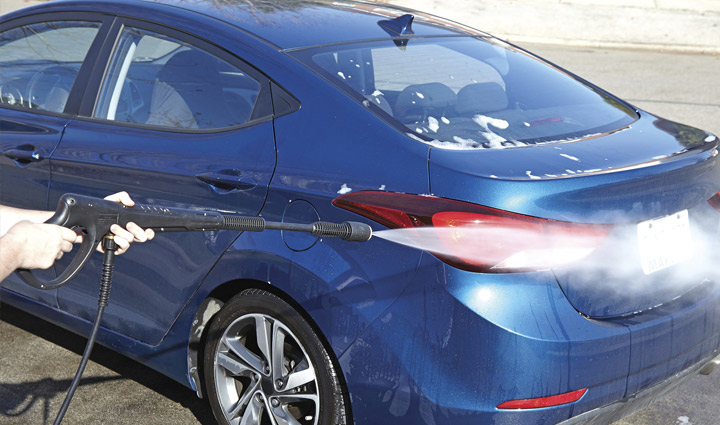 PLUG AND USE
No assembly is required. Just connect the water hose and plug the power cord to an electrical outlet and your SIMONIZ pressure washer is ready to go.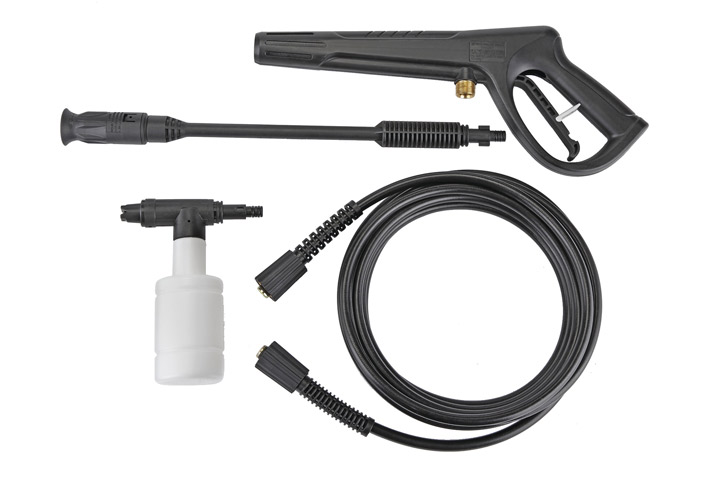 COMES COMPLETE WITH
Pressure washer gun with safety lock
Detergent bottle
Adjustable wand
Garden hose coupling connector
20' (6m) high-pressure hose
Built-in accessory storage
23' (7m) power cord
Retractable handle
SIMONIZ PRESSURE WASHER ACCESSORIES
Add accessories to make your cleaning task even easier!
BROWSE ACCESSORIES