SIMONIZ PLATINUM 2300 PSI ELECTRIC PRESSURE WASHER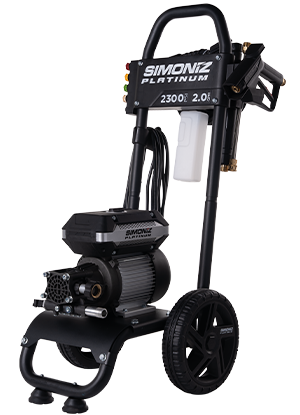 Model Number: 39-8123-0
The SIMONIZ PLATINUM electric pressure washer is engineered to handle your toughest outdoor cleaning jobs. Geared more for the heavy-duty residential user, with an induction motor for added durability, the design of the 2200 echo's that of a gas unit, representing more power. It delivers 2,300-PSI (peak pressure) with 2.0 GPM for quick cleaning of driveways, decks, windows, and other areas around the house. The patented foam blaster offers high-pressure soap application and hassle-free clean-up. With the patented 5-piston pump, it offers a faster and more effective cleaning experience.
TECHNICAL SPECIFICATIONS
2300 PSI (peak pressure) / 2.0 GPM
4600 CU
Induction motor
Aluminum, direct drive, 5-piston pump (patent pending)
54 lbs. 11 oz (24.8 kg)
PATIO FURNITURE

VEHICLE

LAWN EQUIPMENT

SIDING

STAIRS

FENCING

DECK OR PATIO

SECOND STOREY

GARAGE FLOOR

DRIVEWAY

FARM EQUIPMENT
FEATURES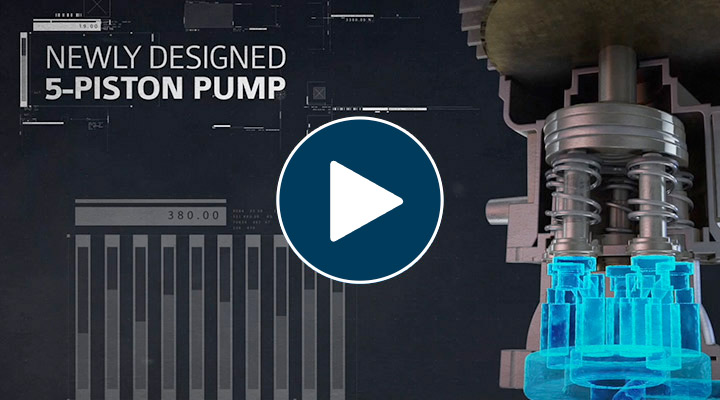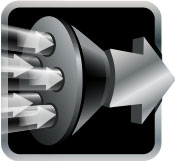 THE MOST EFFICIENT PUMP EVER BUILT
Combining power and efficiency for enhanced performance and longer life. The SIMONIZ PLATINUM 2300 PSI is built with a maintenance-free all aluminum 5-piston axial cam pump. The 5-piston pump helps increase flow for faster cleaning.
WATCH VIDEO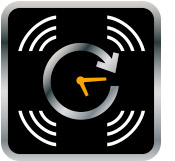 INDUCTION MOTOR
The SIMONIZ PLATINUM 2300 PSI Electric Pressure Washer is powered by a powerful induction motor for quiet and maintenance-free operation and extended performance.
ERGONOMIC METAL SPRAY GUN
The ergonomic spray gun features metal construction, a comfortable pressure control trigger, and a quick connect nozzle wand system. The stainless-steel and brass components are wear-resistant and corrosion-free.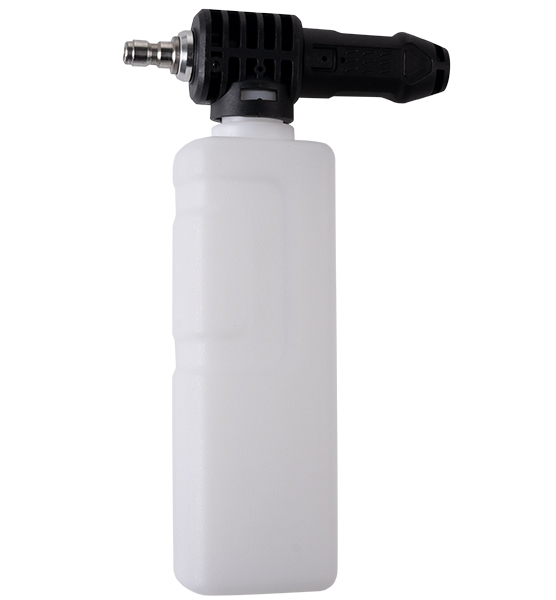 FOAM BLASTER
The patented SIMONIZ Foam Blaster gives you a touchless car wash experience right in your driveway. Simply fill the bottle with the detergent, attach it to the spray gun, and coat the vehicle with dirt grabbing foam. The Foam Blaster spray head includes multiple spray patterns and an on-off switch for easily transitioning from detergent to water, making even the dirtiest jobs a breeze. The SIMONIZ Foam Blaster is also great for boats, RV's, windows, and many other jobs around the home.
LEARN MORE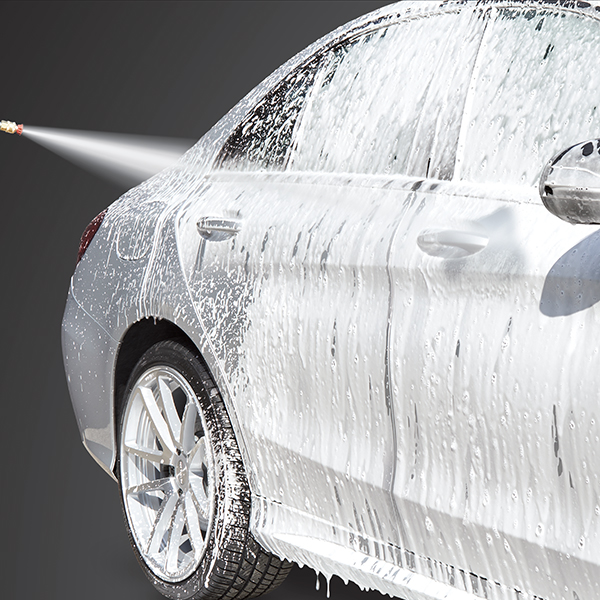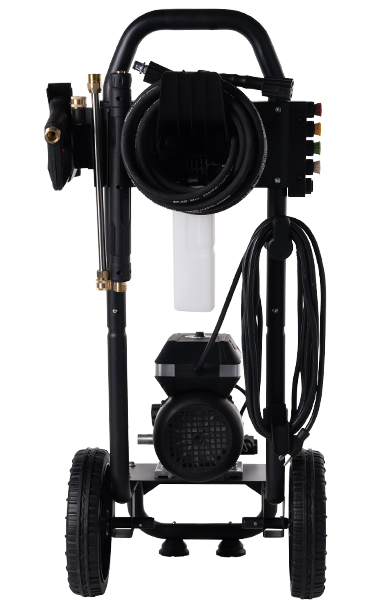 DURABLE METAL FRAME
Ideal for use on the job site.