HOW TO REPLACE THE DETERGENT INJECTION KIT ON A GAS-ENGINE PRESSURE WASHER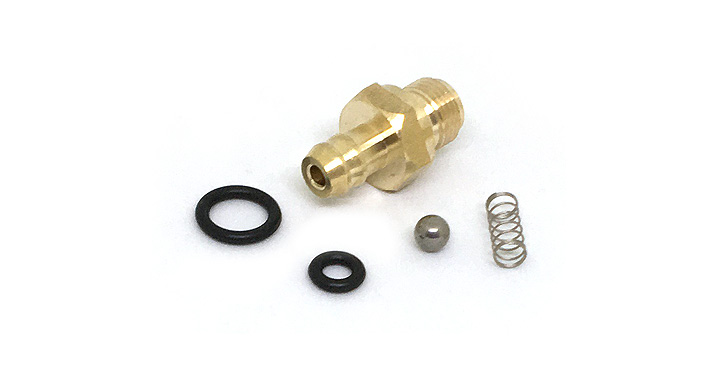 The detergent injection kit siphons detergent from a container, allowing you to spray detergent with your pressure washer.
Before replacing your detergent injection kit, make sure that you are using a low-pressure nozzle or gun (depending on your model) and the detergent injection's siphon hose isn't clogged. If the detergent injection valve still can't draw detergent from a pressure washer detergent container, then your detergent injection kit may need to be replaced.
Don't forget to switch to the detergent (black) nozzle tip when you are applying detergents.
Follow this easy-to-follow instruction guide to learn how to replace the detergent injection kit on your SIMONIZ gas-engine pressure washer.
Specific model instructions and parts required for:
SIMONIZ 2700 PSI (Model: 039-8055-2/UG01)
SIMONIZ 3200 PSI (Model: 039-8056-0/XG01)
Tools/Materials Required:
Spark Plug Wrench (included with the machine)
Repair Difficulty:
WARNING: BEFORE YOU START
Accidental starts can cause serious injury or death. Before performing repair, make sure machine is OFF and disable engine by disconnecting spark plug wire.
HOT PARTS CAN CAUSE SEVERE BURNS. DO NOT TOUCH ENGINE WHILE OPERATING, OR JUST AFTER STOPPING. Work on a LEVEL and FLAT surface.
STEP 1: GETTING STARTED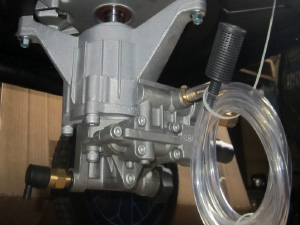 Locate the detergent tube.
Remove the detergent tube to access to the detergent injector.
STEP 2: REMOVING THE DETERGENT INJECTOR VALVE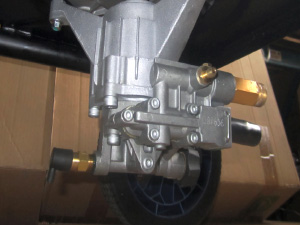 Use the spark plug wrench (included with the machine) to remove the detergent injector valve found underneath the pump assembly.
Be careful not to lose the small ball and spring located inside the detergent injector.
STEP 3: REPLACING THE DETERGENT INJECTOR KIT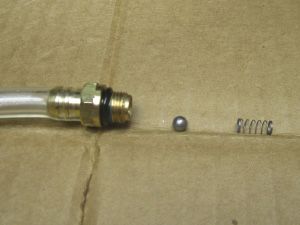 Unscrew and remove the detergent injector valve.
Disconnect the tube from the valve to place on the new valve.
Replace the new detergent injector by placing the spring and ball into the injector as shown in this image. The ball should be held in place with the spring.