HOW TO REPLACE THE PUMP ASSEMBLY ON A GAS-ENGINE PRESSURE WASHER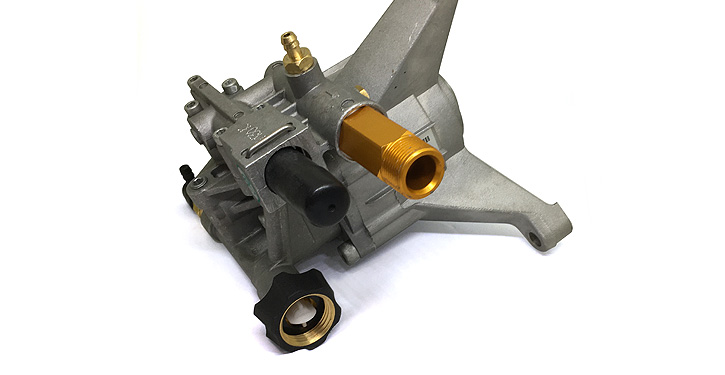 The engine's pump helps create the water pressure so your gun is able to spray at a high pressure.
With regular pump maintenance, like changing the oil and cleaning the water filter, your pressure washer's pump should give you years of service. However, all pressure washer pumps will eventually fail or wear out over time.
If your gas-engine pressure washer is leaking water or if there is low/no water flow, then your pump assembly may need to be replaced.
Follow this easy-to-follow instruction guide to learn how to replace the pump assembly on your SIMONIZ gas-engine pressure washer.
Specific model instructions and parts required for:
SIMONIZ 2700 PSI (Model: 039-8055-2/UG01)
Pump Assembly (UG01-200-0000)
SIMONIZ 3200 PSI (Model: 039-8056-0/XG01)
Pump Assembly (XG01-200-0000)